Chiropractic for People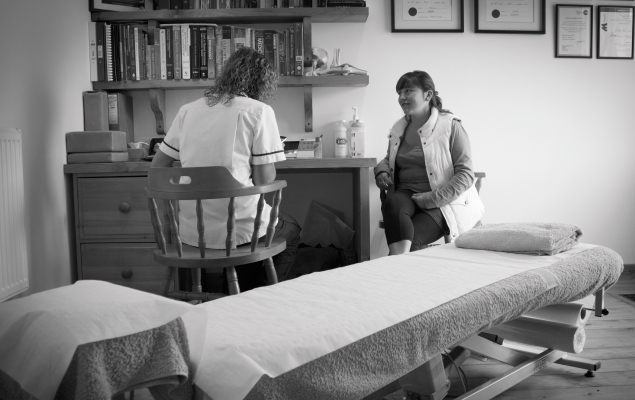 Musculoskeletal problems, joint pain, back pain, neck pain, headaches and whiplash can occur for many reasons. These can include traumatic origins such as falls, vehicle or sporting accidents. They can also be as a result of injury, stress, poor posture, individual conformation, inappropriate working practices or incorrect manual handling techniques. Many medical conditions and health disorders can impact upon the body's nerves, joints, skeleton or muscles. Any of these factors can cause aches and pains, physical weakness, muscle wasting, ill-health and/or disease.
Good health can be as much about enjoying a good quality of life with a positive sense of physical, mental and emotional well-being, as much as it is about being free of pain and disease. When the body is well balanced, it can cope with the everyday stresses and strains of daily life more easily and is better equipped to deal with unexpected trauma.
Pain and ache can occur in a person of any age, from the very young to the elderly. Pregnancy can cause general aches and pains including joint and back pain. Whilst many babies and children easily shrug off the rough and tumble of daily life, there are many incidents such as bumps, falls and tumbles that are an inevitable part of childhood. Like adults, children can also suffer from headaches, back, neck and shoulder pain from carrying heavy bags and using computers, laptops, tablets and gaming equipment. As an adult, work-related activities and stresses, sporting or road accidents, injury or illness can often result in aches and pains and time off work. The restriction of movement and arthritic changes experienced by many elderly people can make the later years of life less active and restrictive.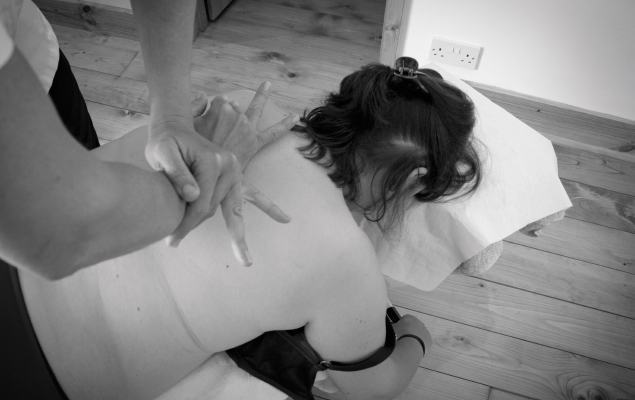 People of all ages can benefit from chiropractic which can provide gentle and effective relief to help alleviate, enhance the ability to cope with, or eliminate the pains and aches resulting from the demands of everyday life and those caused by many medical conditions or injury. Patients seek treatment for a wide variety of conditions, including back pain, neck pain, joint pains, headaches caused by neck problems, and prevention of migraine and conditions arising from sports injury. Waterside Chiropractic offers the McTimoney Chiropractic technique which is a gentle non-invasive holistic treatment which works to realign and balance the musculoskeletal system, aimed at releasing restrictions within the joints and musculature and restoring health, movement, soundness and performance through manipulation and mobilisation, relieving muscle tension and associated discomfort. No anaesthetic or drugs are needed and comprehensive individualised after-care advice and support forms part of the package. Aftercare advice normally includes exercises, stretches, health and lifestyle counselling and strategies to assist the patient in managing their condition. Together with Soft Tissue Release (STR), an advanced sports massage technique widely used in assessing and stretching soft tissues; (muscles, fascia, tendons and ligaments), it is an extremely effective treatment.  STR involves repeatedly and quickly stretching small areas of the soft tissue.  Precise pressure is applied to part of the muscle which is then moved to achieve a very specific stretch. STR also helps to increase range of movement, relieve pain, prevent, repair and manage injuries.
Chiropractic can help people with many different aspects of life.  Have a look at how chiropractic may be able to help you!

Link to Chiropractic & Work-Related Activities

Link to Chiropractic for Older People

Link to McTimoney Chiropractic for Children and Families

Link to McTimoney Chiropractic – Sports Chiropractic